Molly Lou (Burwell-Head) Hawkins-Potter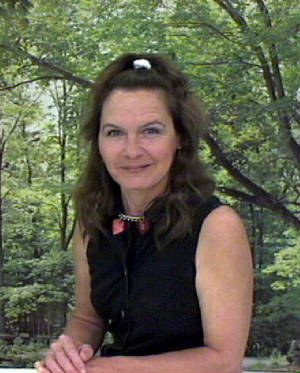 First of all my name is Molly Lou Hawkins-Potter (Burwell-Head).I'm the daughter of Jerldean Burwell(jerry) and Charlie Henry Head.

To the Burwell side you already know me and know of me.To the Head side,I'm a big surprise to you all;I'm your long lost sister,aunt and cousin etc....

On this page I'm going to tell you a little bit about me and my interests and things i love to do.

So pull up a chair and get relax and get yourself a pop or etc...... this is our family on both sides.So shall we begin!

Please note!These pages are not finish,I have a lot of notes and such and still working on trees;these are far from finishing,and I will add to it as soon as I can.I will organize it better later,but for now I wanted to give you all something to get you all started of our history.THANK YOU

If you have any old pictures of any of the family and if you want it to be on here please scan them and send it to me by e-mail or you can just mail it to me. just email me for address.family only.

ATTENTION EVERYONE!

ON THE BURWELL NOTES PAGE YOU WILL FIND NOTES ON SOME OF OUR RELATIVES PAST AND PRESENT.IF YOU NOTICE A PRIVATE NEXT WITHOUT A FULL NAME ITS BECAUSE THEY ARE STILL LIVING AND WISH NOT TO HAVE THEIR NAMES MENTION.I WILL HONOR ANYONE'S WISHES THAT DOES NOT WANT THEIR NAMES AND SPOUSES MENTIONS.SECURITY REASONS!

NOW IF YOU SEND ME A PIC OF A LOVE ONE OR PAST THATS ALREADY DIED LKE GRANDPARENTS, PARENTS,GRT. RELATIVES I WILL POST THOSE IN PHOTOS ALBUMS AND NEWS BIT. BUT OTHER THAN THAT IF YOU ARE STILL LIVING AND YOU DO NOT WANT YOUR NAME MENTIONED PLEASE TELL ME AND I WILL HONOR YOUR WISH.WHEN I FIND INFO I DO NOT KNOW IF YOU ARE LIVING OR DEAD.SO IT NEEDS TO BE BROUGHT TO MY ATTENTION THAT YOU DO NOT WANT YOUR NAME MENTIONED.SOME OF YOU DON'T MIND BUT WE DO HAVE SOME THAT DOES AND I RESPECT THAT.


There are links at the bottom of each page to go to the other pages.Thank You
First of all I'm 54 years old and I live in Prague,Okla.My husband and I owe 3 acres.My interests and hobbies are:Research,Genealogy,Camping,Fishing,Crocheting,

Gardening,Quilting,Cooking,Baking.I like working on cars,love to be outdoors,I collect angels,horses,anything thats western,and clocks,I collect anything that is odd,unusal,shape etc...I like to collect rocks different types that adds character.I like most music,but I,m more of a country music type,soft rock,but i do like some of zz top,korn,the eagles,etc... but country is my style.Ilike to travel when ever I can.Iike true crime books,liking westerns,comedies,some actions,history,motorcycles and car shows,movies.Everyone has call me a jacklyn of all trades,by working on cars,grinder,cement ,greeter,sales,cleaning homes,etc.....

I been married twice before.I was married to the 1st husband for 10 years and had 5 children by him.My second husband John married to him for 22 years and 3 months exactly,no children by him.He passed away Sept.12,2002.And now I am married to Vince,he's a wonderful man.He likes camping,fishing,games,collects,and many other things,They say we are alike in our hobbies and such.He a quiet person,he likes working on our camper by adding this and that to it.He added more space to it this past week.Took the top bed out and made that out of a cabinet for storage. He has a 69' vw car not a bus. that he been working on to make a camper out of,he not finish with it yet.

Well I think thats about it with me and my hubby. So shell we begin to explore our world.

NEWS BULLITON
Burwell,Minick,Huffines,Brown,Warden etc..

5-1,2,-06------huffines tree added

5-1,2-06------warden tree added

5-3-06-------more burwell photos added

5-5-06-----minick tree finished & added

5-5-06-----news bullitin added

5-6-06----recommened site added

5-12-06--burwell and head census added

5-12-06--more burwell,warden.brown census added

5-13-06---new burwell notes 2 has been added this was notes and obits,and other notes that was sent to me by viola becker(grt.granddaughter of john and melinda burwell)more will be added this weekend.and photos being added to burwell photos this weekend that were sent by viola.many thanks viola.

more census coming soon

more notes coming soon

5-13-06----burwell photos 2 were added

5-13-06---burwell articles were added to burwell notes 2

5-14-06--burwell articles added (more) to burwell notes 2

ck out the burwell notes 2 and photos 2 all new!you will b surprised.viola sent me these.

5-21-06---added attention notice on main and burwell notes page

5-21-06-- will be adding some more new photos of our past. soon thanks to another new cousin.

5-25-06 -- added new photo page nancy's collections of burwell photos and added the link to it ck it. you will b surprised.

5-25-06-- will be changing the name and new look of burwell and burwell2 photos soon.the new pages will be called molly's collections of photos and viola's collections of burwell photos.

5-25-06-- added weather magnet to site

6-4-06----viola's collection of burwell photos completed(new look and easy printing)check it out

6-4-06---molly's collections of burwell photos coming soon!

6-28-06-started adding the photos to molly collection of photos today. i am adding more photos that i came across and memorial cards.meantime till i have finish it the old photo page will remain till im finished the new page with new look and sound.easier printing.

so check back often hopefully within the month i be done with the photos. i uploaded all i got on my comp to the unplublished site now now i just got to upload it to the main site which takes time consuming.i finish loading the head family yesterday and add the sound today all left for it is links.

10-21-06...i added the burwell book.its not finished but theres alot to read as i finish it.theres only one link on the book and it will take you back to this page.

10-29-06=added photos to mollys collections of photos

11-1-06-added new page molly's collections of photos page 2

Head,Zuber,Crawford,etc......

5-5-06---------crawford tree added

5-5-06--------head tree added

5-5-06-------news bulliton added

5-6-06------recommend site added

5-12-06-------head and burwell census added

coming soon! census and more info.

5-20-06--- zuber tree added

6-9-06----families of the heads are under construction !!!!!!

6-9-06----head pictures will be on a new page soon.

6-28-06 ---- head photos will be finished hopefully today.all i have to do is put on the links and add to the other pages.

we bought 3 more acres back in aug. we been busy cutting down ceder trees now we have 6 acres.

Add your content here